PAUL KARIYA


TEAMS





  

  10/16/74 in Vancouver, BC, Canada













5'10"        180





 
 


  

Paul Kariya is nice all-around looking guy. He seems like one of those boy-next door types that one can describe as fine. Well, Paul is one of the first NHL guys that I thought was cute. He was a member of that 1995 NHL All-Rookie team, that is to this day the cutest all-rookie team ever!
Whoa, FG, I question your taste in guys here. Paul Kariya? *yuck* I have more of a taste for Teemu Selanne... ;o)
But, of course I gotta be fair so for you Kariya lovers out there here are some pics that me and the gals gathered up so far.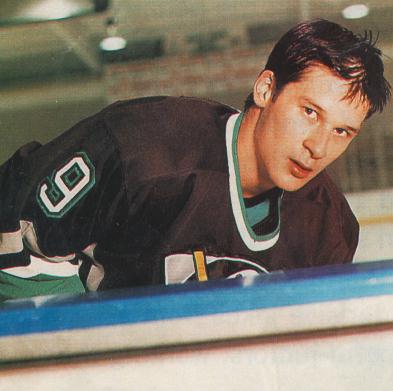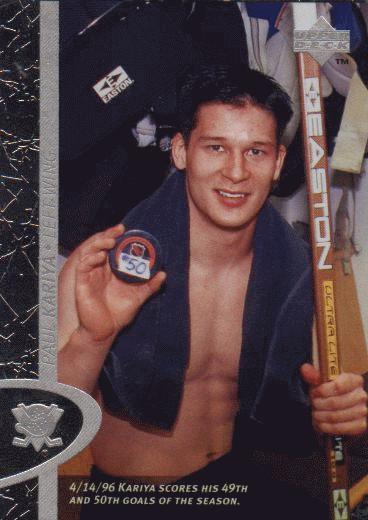 MORE PICTURES
Paul, what are you looking at up there? A duck???
If looks could kill...
Another pic that should have been taken from the other side.
Stand tall, fly straight! GO DUCKS!
A little behind on the play, I guess.