MATTIAS OHLUND


TEAMS





9/9/76 in Pitea, Sweden





6'3"        209

Oh man Mattias has to be like one of the cutest guys in the world! This young Swede is going to become one of the NHL's greatest defensemen.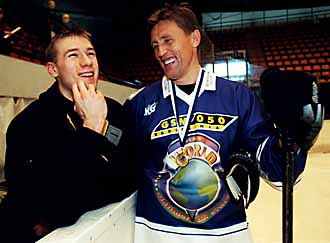 I HOPE you can tell which one Mattias is! =)

Mattias listens to a speech by one of the children. If you can't find him, his jersey number is 2.
MORE PICTURES